To the website from DJ PROFILER!!
When you experience any problems or when you have any questions regarding the website, please feel free to contact the webmaster. Contact details are available under: CONTACT.
Thanks.
---
UPCOMING EVENTS:
6th of December: Mystery Rave

https://www.facebook.com/events/336765266485017/?fref=ts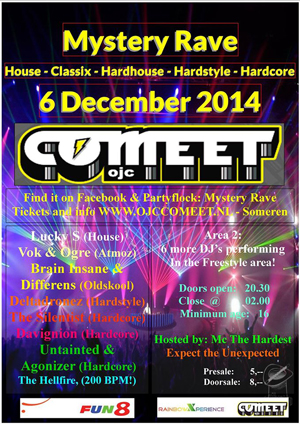 ---
ABOUT DJ PROFILER:

PAST:
Music always played a key role in my life.
Around 1993 house music really got my attention.
In 1996, my brother, a friend from Rotterdam and I got the oppertunity to start a concept in a Club in Asten which we named: The Rave temple which was later changed to Cooner. The first club in Asten where Hardcore was played. It was so impressive to see some DJ's at work so I decided it was the time to swap my CD's for Vinyl.
So my first "hardcore" vinyl was a fact. (Brothers in crime - Forever)
From that time I've been playing hardcore music but also Hardtrance/Club/Belgium/Jump, playing at local parties like: The Sphere, Apocolypse, Invasion and more.

Present:
At the moment my main focus is:
Early hardcore/Hardcore/Hardstyle/Jump/Oldschool/Classics.


---

Downloads:
Check the "Media" for wallpapers etc.